On 14th October a group of 13 Syrian men crossed the Serbian-Romanian border. Shortly after crossing the group reportedly saw a helicopter flying above and were then stopped by 15 Romanian officers who were dressed in military camouflage. The officers arrived in four dark green 4×4 defenders, and had five dogs and firearms with them. The group recognised one of the officers as they had come across him before and he reportedly always beats people trying to cross. He is bald and has one earring.
When the group where apprehended they told the officers that they were from Syria and that they just wanted to claim asylum in Hungary. The group of men were reportedly immediately beaten and bitten by the dog. After this, the respondent explained that they were made to take off their clothes and to sit on the floor naked for 2 hours. While they were on the floor they were reportedly hit with batons. According to the respondent, one of the men was punched in the face which broke his tooth.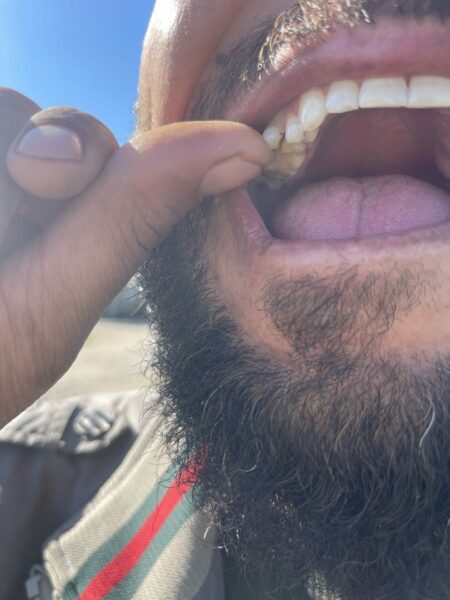 While the group were sat on the floor the officers reportedly searched through their clothes and bags for any money or valuables. The officers took €1,700 from the group of men, as well as anything they had in their bags. They also reportedly crushed and broke their phones and power banks so that they could not use it anymore. While they were sat naked one of the men in the transit group noticed an officer take pictures of them.
After the men were allowed to put back on their clothes. They then were put in vans and taken back to the border crossing at Rabe in Serbia. When they were told to get out of the van there were four officers waiting for them and took pictures of all of their faces.