On June 25, the 24 year old man who made this report, his 18 year old sister and their 56 year old mother crossed the border from Serbia to Romania at Novi Kozarci with along with three single men between 20 and 23 years old. All of the group-members were from Afghanistan.
The respondent and his family had set out on the transit attempt from the Serbian city of Kikinda and walked for around two or three hours before reaching the Romanian border which they crossed at about 8:00 pm. After making their way on foot in Romania for around 30 minutes, the group was approached and apprehended by a group of Romanian authorities. The respondent described that these officers acted aggressive and violent towards his group.
At first, the Romanian officers shouted at the group to stop. The three single men tried to escape on foot at this point and the police shot their firearms into the air to scare them. They were soon after apprehended. The family stopped as soon as the police ordered them to and, when approached, the primary respondent told the officers that he wanted to stay in Romania. He was told, no, "Romania is full."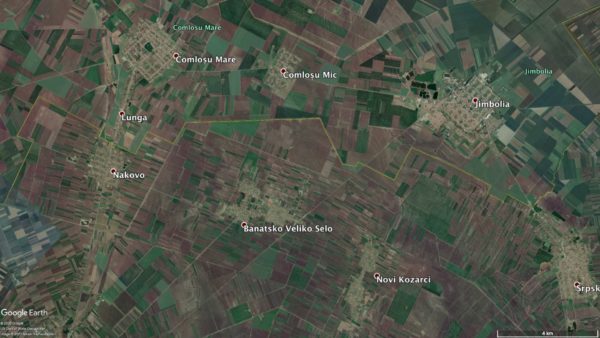 The officers then brought the group to a place nearby the forest which they had been traveling. At this point, the officers were described as having slapped the male group-members in the face. They kept the group there for around four hours. All of the money that the men had on them as well as their mobile phones and power banks were taken as well. The women in the group were not searched.
All of the clothes that the group had with them, as well as the jumpers and jackets they were wearing were taken from them. The Romanian police set these belongings on fire in front of their eyes. They then called the Serbian police to escort them back. After some time, three Serbian officers arrived to the border and took them back into the country after they were released from custody and had to walk some four hours in the middle of the night before finding a place to stay.