On the 30th of September, at around 3 to 4 pm four men from Afghanistan,  around twenty years of age, were apprehended by what they said were Croatian authorities while crossing a tunnel on highway E71 in Croatia, about one kilometer south of the town of Čovići. Starting from the outskirts of Bihać, Bosnia, the 20-year old respondent reported that they had been walking for ten days before the apprehension.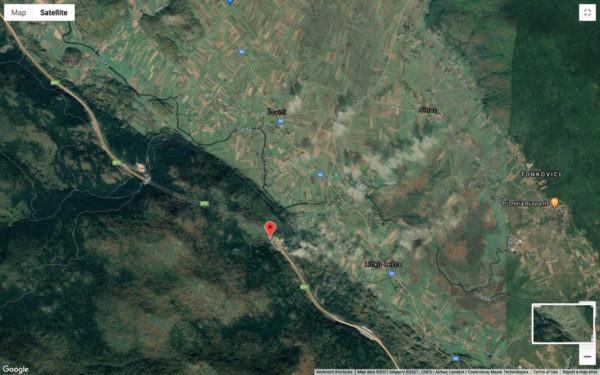 The men were apprehended by what they remembered were in total eight officers. The officers told them to stop and ran after them and then pepper-sprayed the group on multiple parts of their body including their eyes. After they were pepper-sprayed, the respondent said that they could not see clearly anymore. The 20-year old respondent reported that thereafter all four people of the group were beaten by the officers using black batons, hitting what the respondent said was almost every part of their bodies. He indicated beatings on the back of the head, the chest, the back, and the outsides of their thighs, from which the men suffered multiple bruises. "Why Croatia police do this? Why don't they let people leave to Italy?"
The respondent also remarked that the present officers, who wore black masks covering their faces, took almost all of their belongings, including their shoes, money, power bank, hat, jacket, and bags; everything but their T-shirts and a pile of trousers. Reportedly, the officers then put most of those belongings into a pile which they then lit on fire.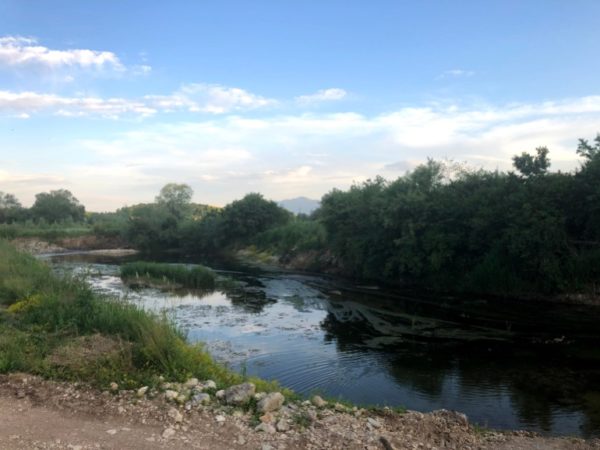 Afterward, another police car arrived which drove them to a location at the Bosnian-Croatian border where they arrived at what the respondent remembers as between 7 and 8 pm, about ten kilometers west of Cazin, with the only way over the water border leading through the Korana river, separating the two countries. The police officers then forced them to walk through the river which the respondent related reached up to their necks. A 19-year old respondent related, pointing at the Korana river on the map:
"On this side Bosnia, on this side Croatia. Croatian police is there [Bosnian side], they say to the people one by one 'Go! Go there!' If no they use stick, policed stick is black. […] They beat all sides, this and this, this [points at back of head, back, shoulders, thighs], all body."
From there the group then walked after sunset wet, without shoes, food, or warm clothes to the closest bigger town nearby, which took them about two hours. And from there back to Bihac, lasting what the respondent said were another additional four to five hours.